Announcing Our First Global Volunteer Day!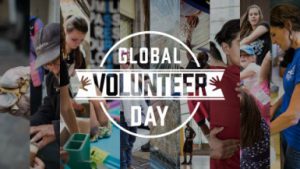 Join Serve the City International on 5 May 2018 for our first annual Global Volunteer Day! Register for a project in your city so our local action can make a global impact! In how many cities can we serve together on the same day? How many volunteers can we involve? Many people doing small things together can make a big difference!
Click HERE for more info on our website.
To register your city for the Global Volunteer Day email carlton@servethecity.net