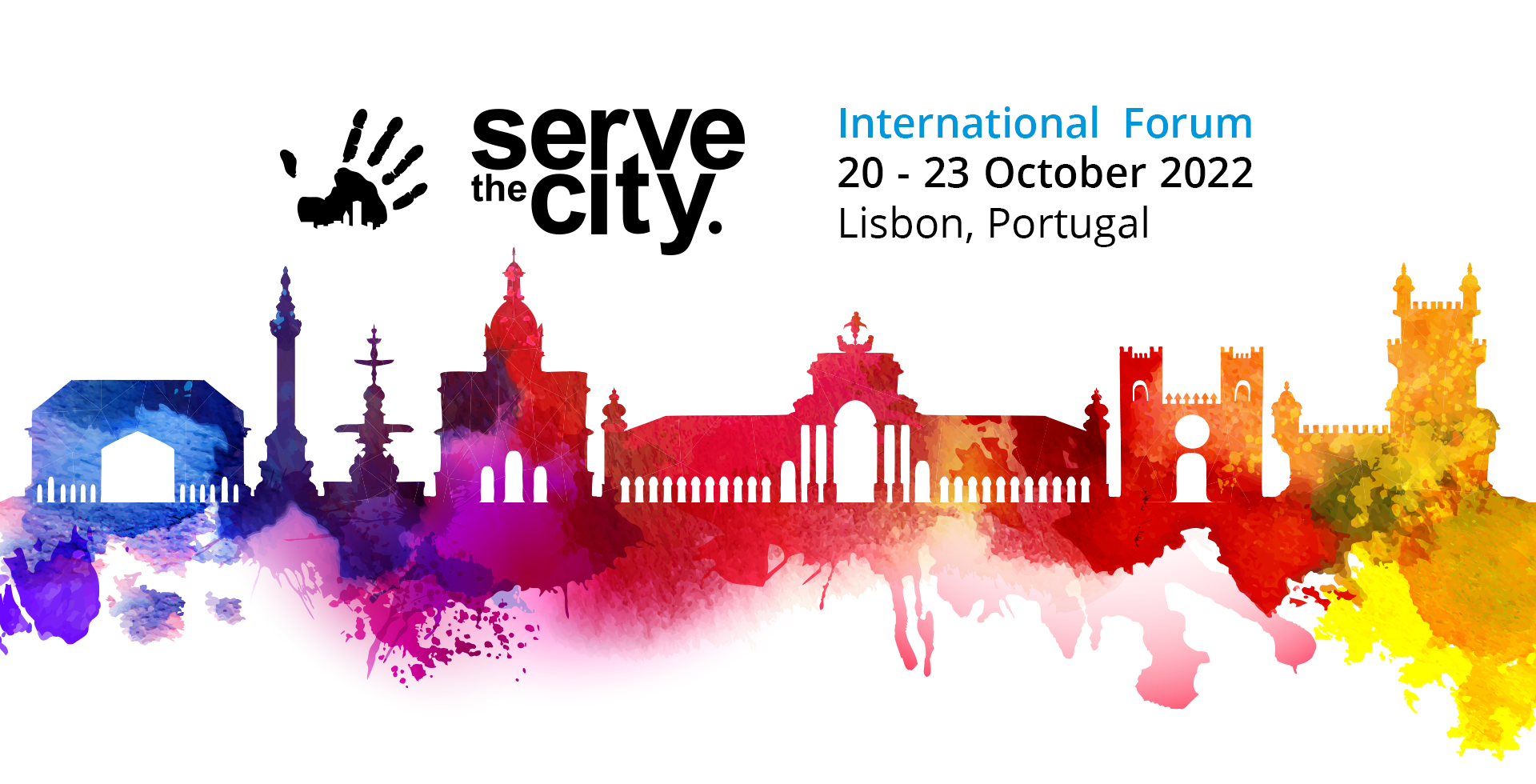 Join us 20-23 October in Lisbon for this can't miss opportunity to gather as an international family to share stories, renew old friendships and make new ones, and strengthen the core teams in our cities, both as a team and individually, as you Build Your Core! In addition to informative workshops and captivating speakers, you will have the opportunity to engage in two very special events. On Thursday, forum attendees will be part of STC Lisbon's best known STC projects in Portugal – Community Dinners! You will need to arrive by 18:00 so plan your travel accordingly. And on Friday evening we will help STC Portugal celebrate their 15th Anniversary making a difference to those in need. Registration for this event opens by 1 September but you can find further details here as they become available.
This will be a weekend to remember so don't miss it – REGISTER NOW!
Where: Lisbon, Portugal
When: 20-23 October, 2022
Registration Fee: €70
Theme: Build Your Core – the focus of this year's forum is on strengthening the core teams in our cities both as a team and individually
Venue Location: EDP Headquarters, Av. 24 de Julho 12A, 1249-300 Lisboa [see on google maps] — Book your accommodations nearby!
Special Thursday Event:
Be part of STC Lisbon's first and best known STC project in Portugal – Community Dinners! It started in 2011 with the support of the European Commission, who classified it as the European Year of Volunteering "flagship project". It's a very simple idea: people from all walks of life sit together at the table, eating a full meal side-by-side, eye-to-eye. Some are in homeless situations, others are elderly living in tragic loneliness; there are immigrants, prostitutes, drug and alcohol users and many volunteers. Sharing a meal that way feeds a whole lot more than the body: it feeds the soul of each person and the city's soul! It feeds hope and energizes change. It builds up our common humanity. Come and sit at the city's table with us.  You need to plan on being on-site by 6pm to volunteer for this event.  This opportunity to serve will be followed by our Welcome Dinner for Forum attendees.
Special Friday Event:
Be part of a very special celebration – STC Portugal's 15th Anniversary!  Enjoy good food, good friends, and good music as you watch the sun set over the Tagus River.
Program Outline (all times are Lisbon local time):
Thursday – Community Dinner/Welcome – plan on arriving by 6pm
Friday (9am*-5:30pm) – Wear Your STC City T-Shirt Day – 1st Plenary, lunch, workshops, 2nd Plenary, dinner/celebration with STC Portugal
Saturday (9am*-6pm) – 3rd Plenary, workshops, lunch, team building/city engagement
Sunday (9am*-12:30pm) – 4th & 5th Plenary, reflection, next steps
For the full Forum Program click here
Forum Topics:
Boost Your Core
Creating Momentum With Big Events
Improving Engagement With Companies
Generating Involvement From Students
Navigating Our First Tension: Inspired by Jesus – Open to All
Equip Your Core
Gathering and Telling Stories
Finding Financing With Grants
Caring For Those Who Serve
Connecting With Your Volunteers
Value Your Core
Emphasizing Core Teams
Building and Supporting Project Leaders
Measuring and Reporting Impact
Expand Your Core
Understanding Where We Are and Where We're Going
Exploring Shared Social Concerns
Serving Stories: A Live Podcast
* Optional prayer time 8am-8:45am
Accommodations: Local accommodation options are plentiful near the Forum venue.  Below are some recommendations near the venue.