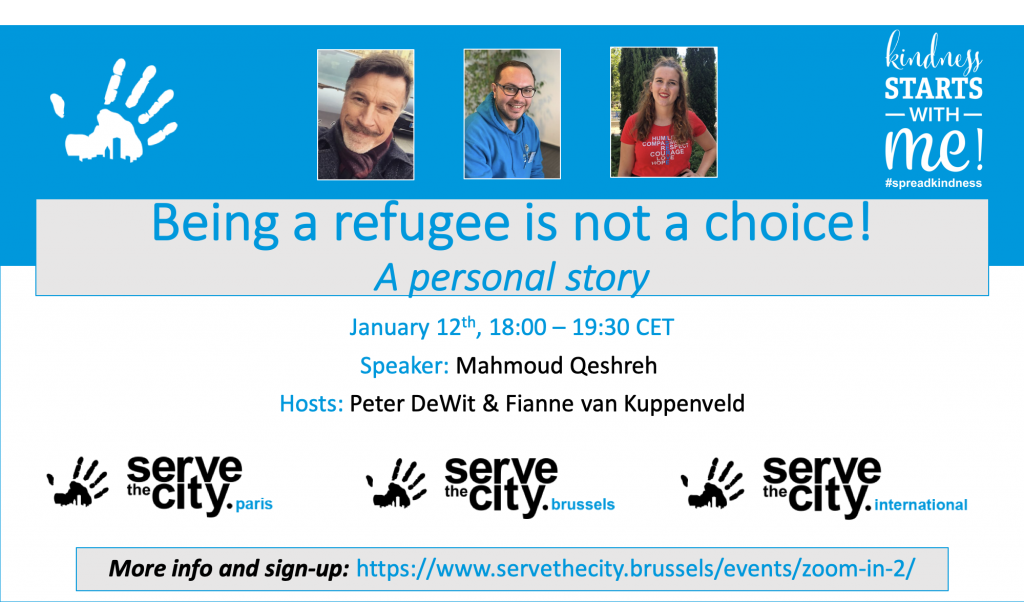 Serve the City Brussels, Paris, and STC International present:
Being a refugee is not a choice, a personal story.
Mahmoud, volunteer coordinator at STC Brussels, will be sharing his personal experience as a refugee. He will talk about his journey from Syria to Belgium, the obstacles and challenges he faced during and after his journey.