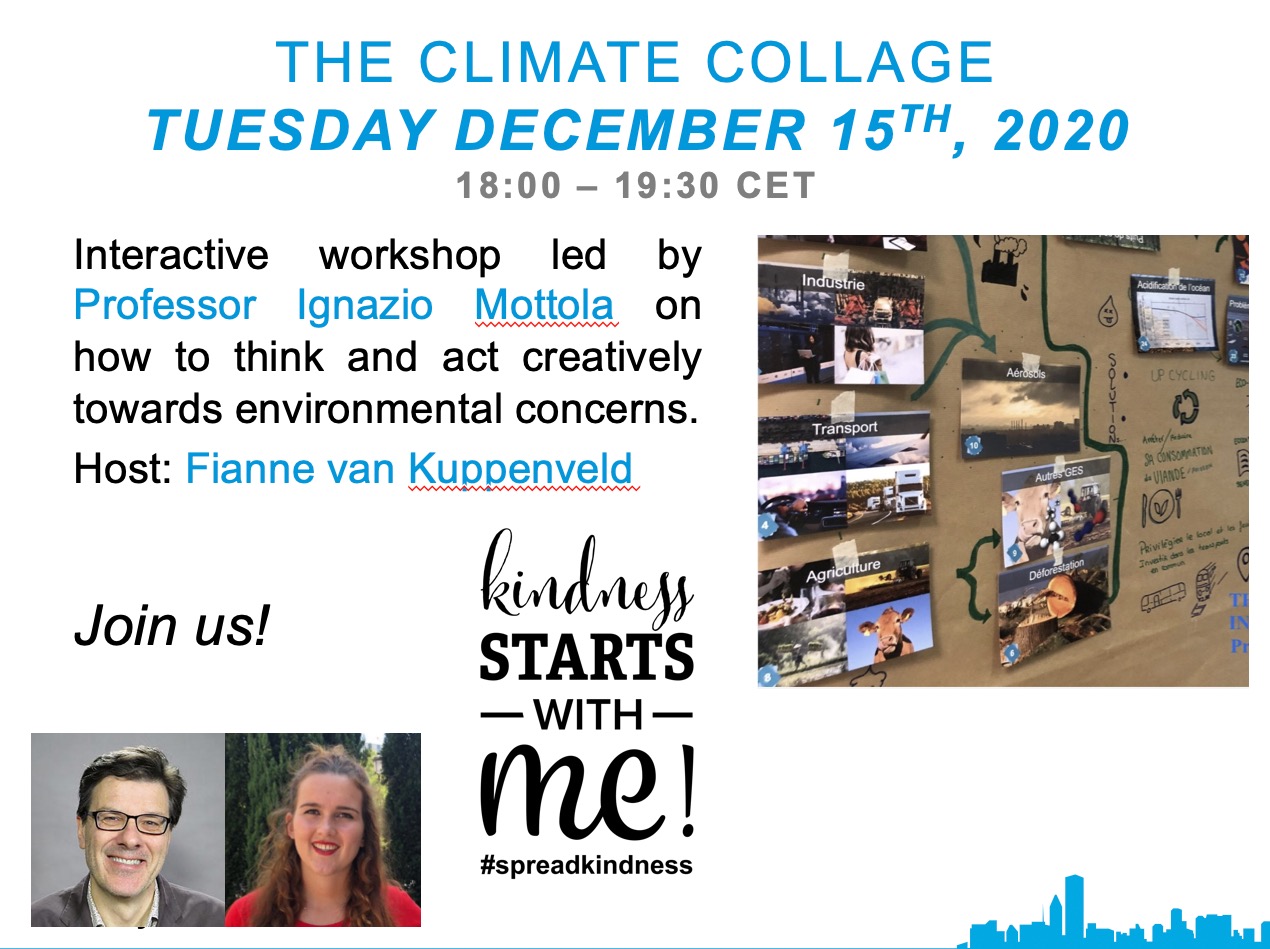 An interactive workshop led by Professor Ignazio Mottola on how to think and act creatively towards environmental concerns. Professor Ignazio Mottola will take us into the creative thinking process around environmental concerns. There are limited spots for this special workshop (only 8 people!).
Hosted by our very own Fianne van Kuppenveld.
To register please email fianne@servethecity.nl.