Let's spread kindness together.
Join our Serve the City Global Volunteer Day 2023.
Baking pancakes for the homeless, organizing a park clean-up, organizing a barbecue for newcomers, … there are so many ways to make a difference in your own city!
That's why every year on the 2nd Saturday of May we mobilize our Serve the City volunteers around the globe for a single day of action.
The goal of Global Volunteer Day is to invite anyone to volunteer for a day because we believe many people doing small things can make a BIG difference!
Find STC Global Volunteer Day activities in your own city
Ready to volunteer? Check out what's happening on Global Volunteer Day in your own city by using the map below.
No Serve the City in your own city yet?

Just gather a group of friends/colleagues/mates from your sports club/… and come into action together. It's easy, you can start your own volunteering activity in just three simple steps: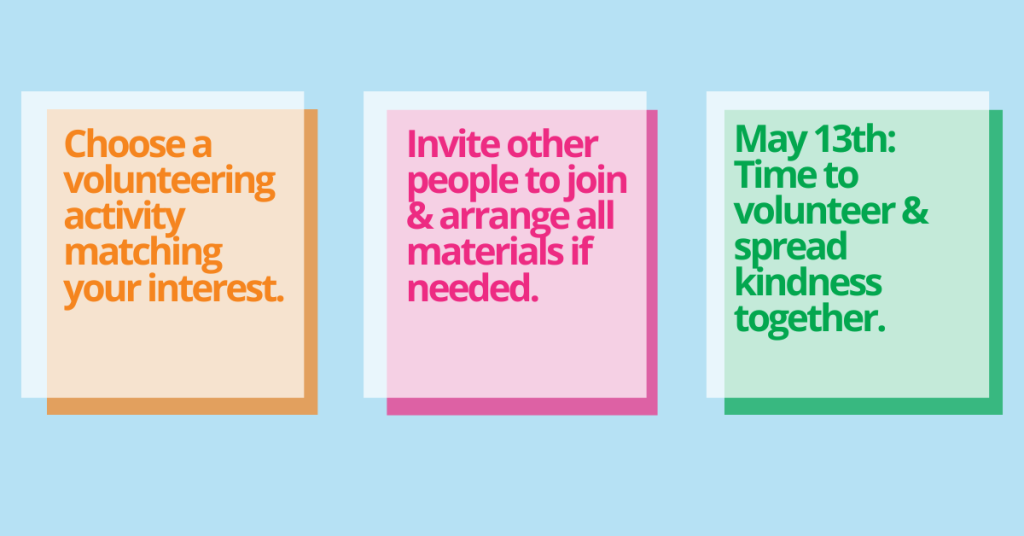 Ready to spread kindness together?
Download our quick guide for free.
We have prepared a short guide for you to help you starting your first own volunteering project. It includes some easy to realize volunteering ideas and a checklist which helps you prepare your volunteering activity. You can download it here.